Kitchener-Waterloo Air Conditioning Systems
Get an Air Conditioner in Kitchener-Waterloo, Guelph or Cambridge - Flat Rate Install with Minimum 5 Year Warranty
2 Ton Air Conditioning Unit
Up to 2000 Sq Ft.
$1899 for the unit, installed, tested & working in your home.
10 year full parts & labor warranty
Will do electric or oil to gas conversions & duct work if required -

Rheem 13AJN
SmartAir 100 Air Conditioner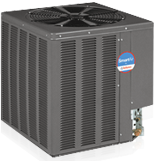 There's no upfront equipment charges, to have the Smart Air 100 installed. We provide you with one low rate every month. There would be a lifetime warranty on the unit as well. This includes any parts and labor required to fix the unit at any time, complete with a lifetime maintenance plan.
Live telephone help is available to you with this unit, 24 hours a day, 7 days a week.
Other features of the SmartAir 100 Air Conditioner:
Comes with a winter cover
Includes a thermostat (single stage)
In-line filter dryer which is installed at factory
SmartAir 1000 Air Conditioner
Rheem 14AJN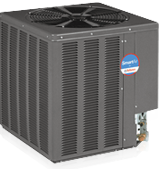 If you want to rent this air conditioning unit, we can also provide you with a service protection plan on your furnace - for free - only in the Kitchener-Waterloo, Guelph or Cambridge areas!


The SmartAir 1000 AC unit exceeds the standards in the industry, in terms of efficientcy. The system uses R410A refrigerant. This is environmentally friendly. It operates seamlessly and quietly. This system is constantly filtering. This removes contaminants to your air supply, which means the air will be healther to breathe, too.

The SmartAir 1000 Air Conditioner comes with a ten (10) year warranty on the parts, and any labor required. If renting the unit, then there is a lifetime service plan with the unit. This includes all parts and labor!

Technical support is available live by phone 24 hours a day, 7 days a week.